---
Francaise | English | Nederlands
---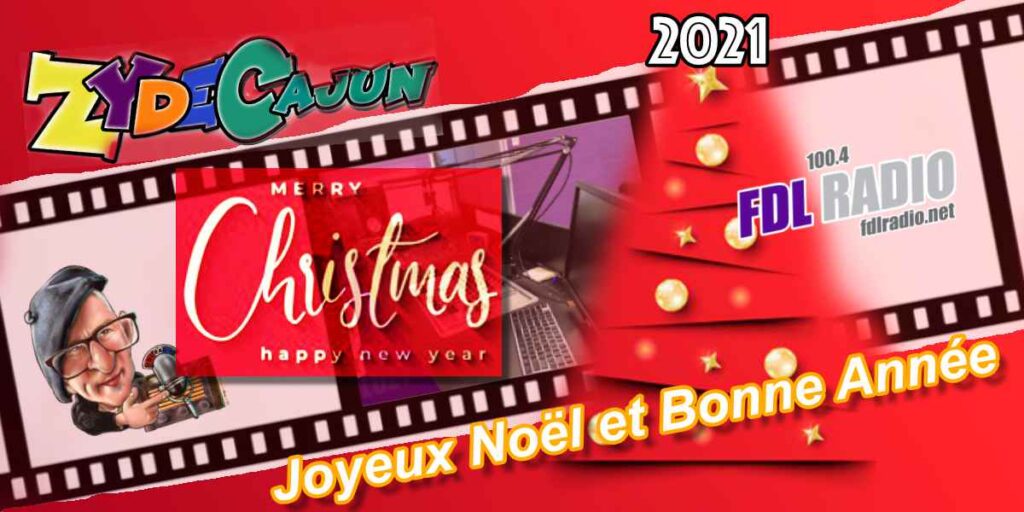 Nous sommes le 3 décembre, deux jours après ma première émission a FDL radio en France. Certains groupes ont déjà fait des jingles de nom. Deux nouveaux albums pour le programme (Merci). Article de promotion dans le Florida Cajun Zydeco Magazine (Merci James) M. Mojo de Mojo and the Bayou Gipsies a réagi à cet article, et aujourd'hui j'ai enregistré mon deuxième programme (7 heures de travail / divertissement)
J'avais déjà un groupe de médias sociaux sur MeWe, mais il semble que beaucoup de gens étaient à la recherche d'un remplacement de Facebook, donc novembre m'a amené près de 100 nouveaux membres @ MeWe Bienvenue à tous.
La plupart des membres viennent des États-Unis, du Canada et de la Louisiane, tous deux avec une culture ritch a Cajun et Zydeco. Ils ont partagé de belles chansons que j'ai jouées lors du deuxième concert.
Si vous avez une belle histoire à partager, des actualités, trouver de nouvelles sorties, ou simplement vouloir une chanson dans le programme et la partager avec vous. Faites le moi savoir.
---
It's december the 3th, two days after my first radio broadcast in France. Some bands already made name jingles. Two new albums for the program (Thanks). Promotion article in the Florida Cajun Zydeco Magazine (Thanks James) Mr. Mojo from Mojo and the Bayou Gipsies reacted on that article, and today I recorded my second program (7 hours work / fun)
I already had a social media group on MeWe, but is seems many people were on the lookout for a Facebook replacment so november brought me almost 100 new members @ MeWe Welcome to all.
Most members are from the USA, Canada and Louisiana, both with a ritch Cajun and Zydeco culture. They shared some nice songs I've played the second show.
If you got a nice story to share, news, find new releases, or simply want a song in the program and sould out to you. Let me know.
---
Het is 3 december, twee dagen na mijn eerste radio-uitzending in Frankrijk. Sommige bands hebben al naamjingles gemaakt. Twee nieuwe albums voor het programma (bedankt). Promotieartikel in het Florida Cajun Zydeco Magazine (Bedankt James) Mr Mojo van Mojo en de Bayou Gipsies reageerde op dat artikel, en vandaag heb ik mijn tweede programma opgenomen (7 uur werk / plezier)
Ik had al een social media-groep op MeWe, maar het lijkt erop dat veel mensen op zoek waren naar een Facebook-vervanging, dus november bracht me bijna 100 nieuwe leden @ MeWe Welkom allemaal.
De meeste leden komen uit de VS, Canada en Louisiana, beide met een Cajun- en Zydeco-cultuur. Ze deelden een aantal leuke liedjes die ik de tweede show heb gespeeld.
Als je een leuk verhaal hebt om te delen, nieuws, nieuwe releases vind, of gewoon een nummer in het programma wilt horen? Laat het me weten.