---
Le «American Cajun, Blues & Zydeco Festival» sera en tournée du 22 octobre au 4 novembre 2018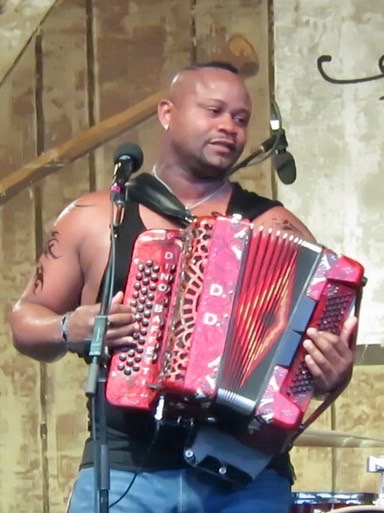 Le festival est très heureux d'annoncer 'Ruben Moreno & Dwight Carrier Zydeco Soul' qui se produiront lors de l'édition 2018. Ils joueront avec le bassiste Joseph Whitfield et le batteur Albert Stewart. Bienvenue.
Le changement à court préavis a dû être effectué parce que Dwayne Dopsie a soudainement voulu plus du double des frais convenus. Le festival n'a pas pu accepter cela et M. Dopsie a annulé tous les concerts en Europe.
Nominé aux Grammy Awards 2018, Dwayne Dopsie and the Zydeco Hellraisers se produira au Festival avec son groupe de six musiciens.
Et Roddie Romero sera de retour. Sa performance avec Yvette Landry et Beau Thomas en 2017 a été si réussie qu'il reviendra sous le nom de 'Roddie Romero feat. Lee Allen Zeno et Jermaine Prejean ». Lee Allen Zeno est le célèbre bassiste de Buckwheat Zydeco et Jermaine Prejean est le batteur de Roddie dans le «Hub City All Stars». Roddie est trois fois nominé aux Grammy Awards.
Depuis 2001, des artistes européens et américains se produisent au festival annuel Cajun & Zydeco:

Magnolia Sisters, Lil Buck Sinegal, Steve Riley & Racines Trio, T'Monde, Jeffery Broussard, Cedric Watson, Leon Chavis, Corey Ledet, Bobby Michot, Randy Vidrine, Mitch Reed, Cajun Roosters, Downtown Cajun Band, River Zydeco Band, Bleu Bayou, Pain d'Mais, Mousse Espagnole, Zydecomotion, Zyderythmics, Cajun Pioneers, Des Fais Do-Do, ZigaZag, Zydeco Alligators, Zydeco Fever, Ludwig Seuss Band, Cajun Company, Breaux, Lil Jim et Deepzone Zydeco, Pete Contino Band, Sarah Savoy and The Francadians, ZydeGoNutz, Lafayette Rhythm Devils, Mama Rosin, Lynn August, Brother Dege et Buddy Flett, Papa Mali Bluesconnection, Yvette Landry & Friends.